PAYGATE
Smaregi PAYGATE gives you everything
you need to process sales and get paid,
all in one place.
Released in May 2022
Outdoors!
Printing a receipt!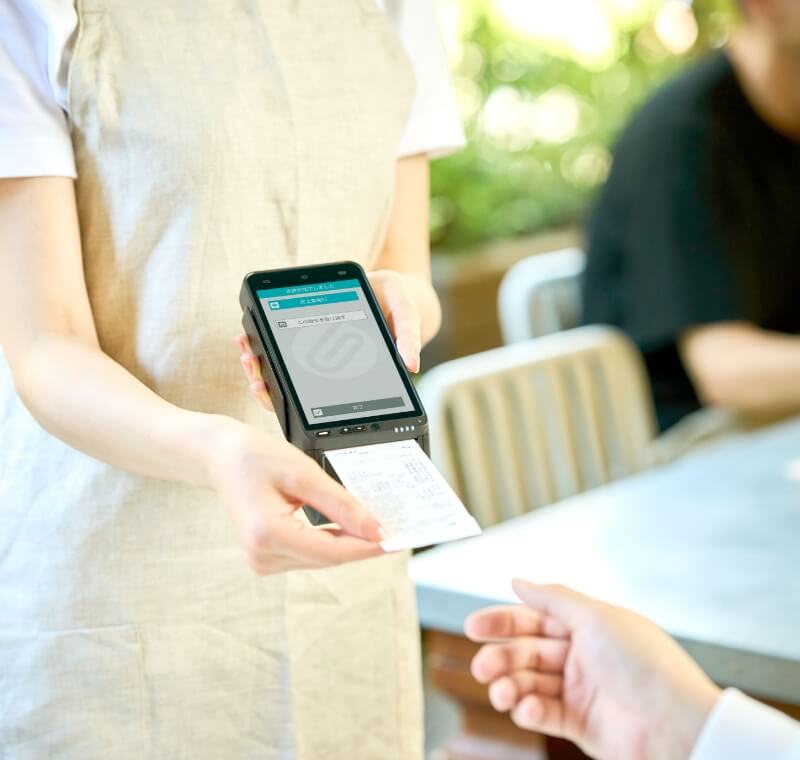 Fully integrated with Smaregi!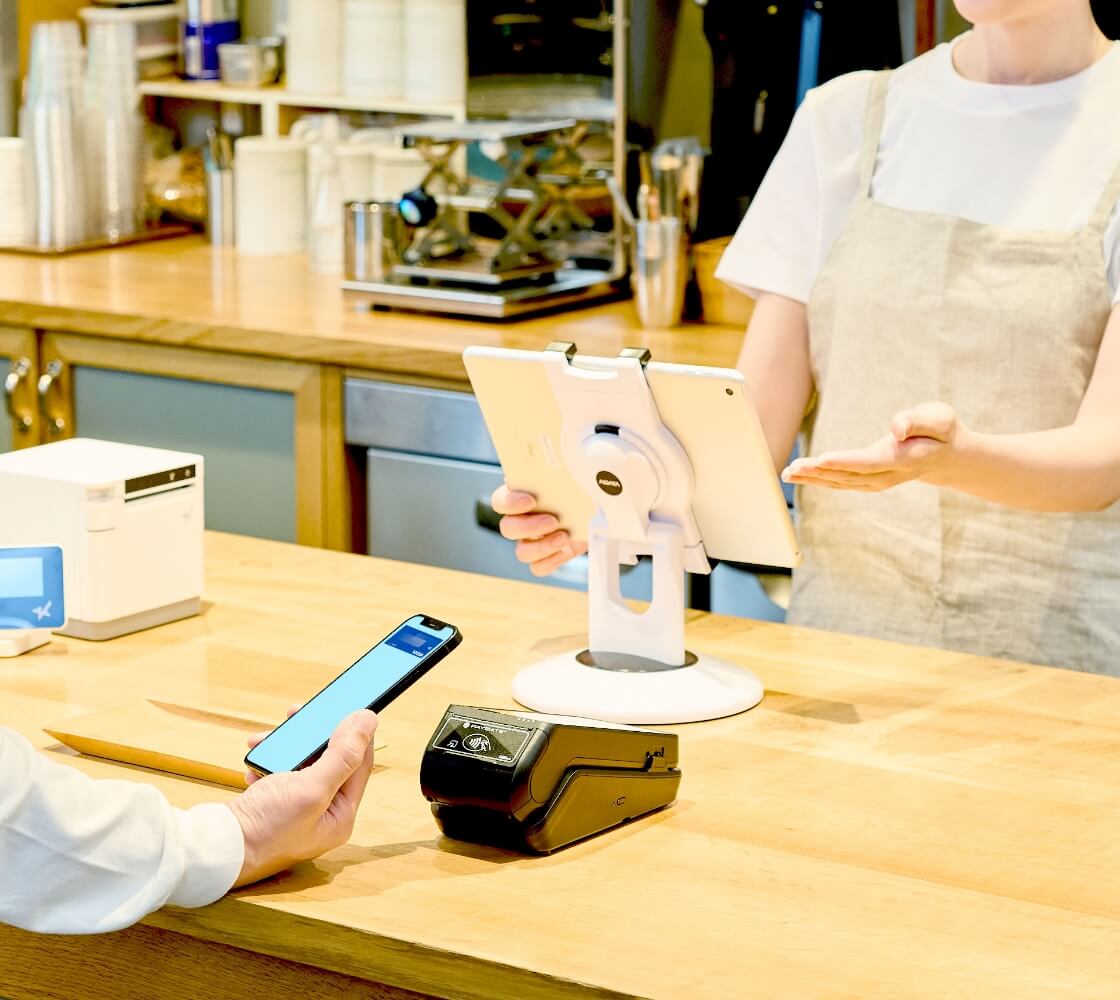 Pay at table!
E-money!
Credit card!
QR code payment!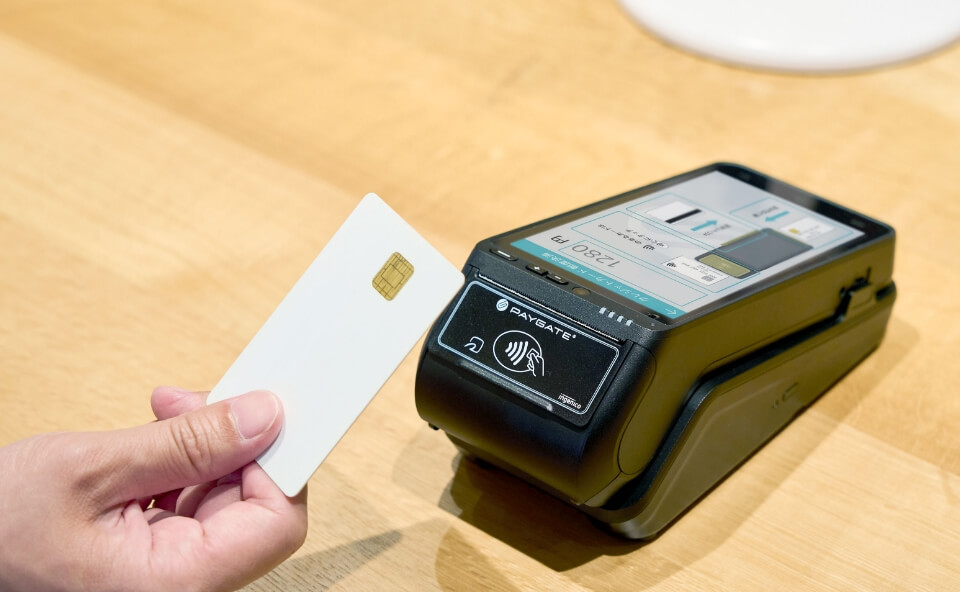 Anytime, Anywhere.
Smaregi PAYGATE improves store operations efficiently while meeting various merchant needs.
An all-in-one payment solution
for various settlements
Full integration provides a more
comfortable user experience
The merchants focus on selling.
With integration with Smaregi, double processing is no longer necessary. Plus, if you install the dedicated app "PAYGATE POS" into the payment terminal, settlement operations can be done all in one place.
How to use PAYGATE POS app
Payment for delivery
For portable devices, it can be used for mobile sales and delivery outside of stores. With a full charge, the battery can handle around 300 transactions.
Payment outdoors
Even outside, a built-in printer and SIM card can solve the network issues.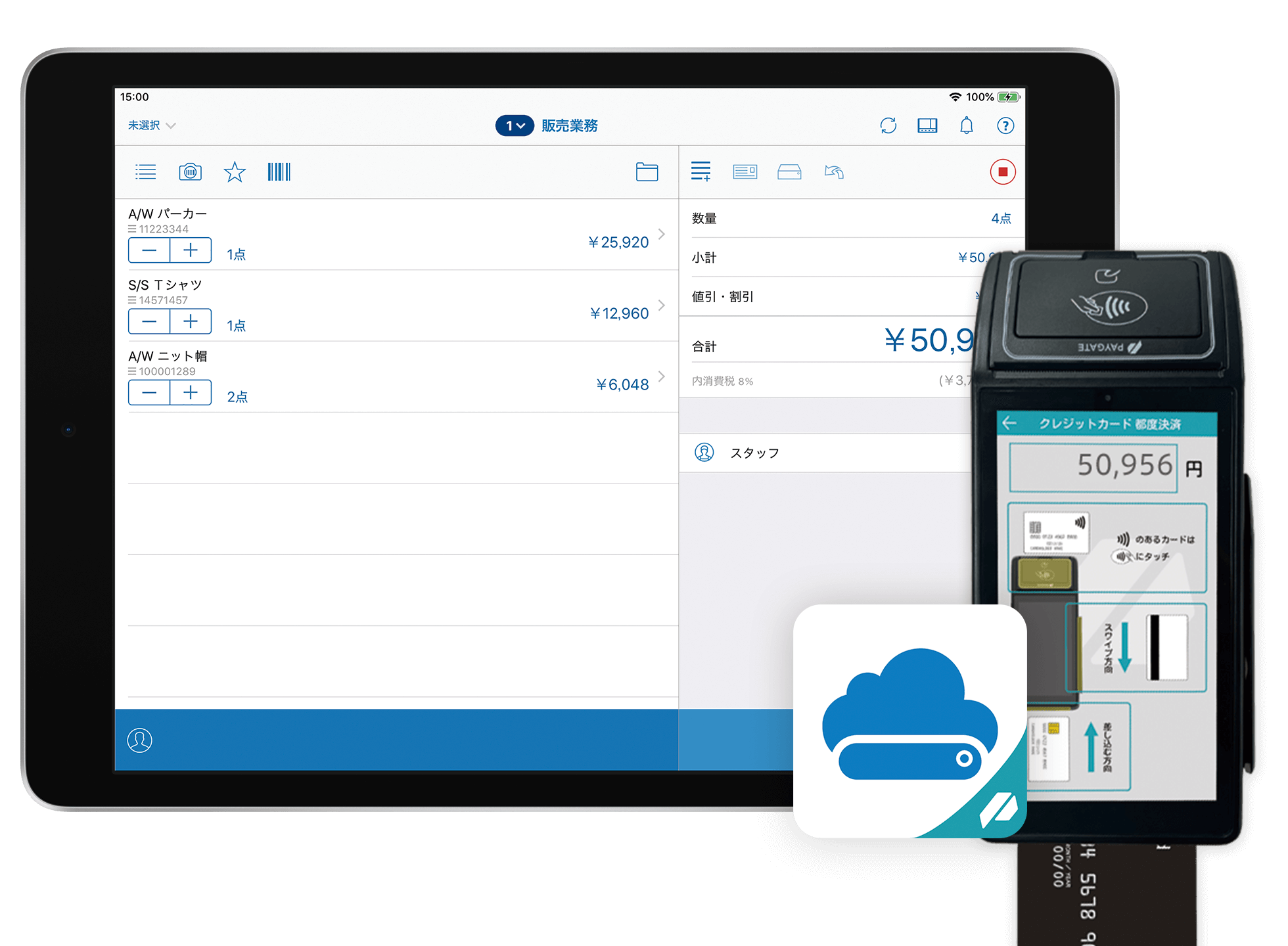 Security is our top priority
Premium security comes standard.
PAYGATE has obtained certification for the global security standard "PCI DSS"*2 required by PCI SSC*1, as well as for "PCI P2PE solution"*3. We will continue to contribute to the peace of mind and safety of both merchants and consumers.
Complies with the global security standard
The Payment Card Industry Security Standards Council (PCI SSC) requires credit card merchants to comply with the Payment Card Industry Data Security Standards (PCI DSS), and this global security standard ensures a convenient environment for payments anywhere in the world with a single credit card.
+
Secure transmission and processing technology through encryption
In September 2018, we obtained certification as a provider of "PCI P2PE solution" as the first domestic case to be certified by a QSA in Japan using in-house terminals. In February 2019, PAYGATE Station became the first Android terminal in Japan to obtain PCI P2PE solution certification.
+
*1 The security advocacy organization established by five international brands (Visa, Mastercard, American Express, Discover, JCB).
*2 Worldwide Security Standards for credit card merchants required by PCI SSC.
*3 Security technology that encrypts and securely transmits and processes card information from payment terminals to payment processing centers at credit card merchants.
Our users include many industries
Random order. Posted some stores that got approval to publish.
2011
04

Released PAYGATE MAG implement of DUKPT, the first world encryption protocol.
2014
04

Acquisition of PCI DSS.
2015
11

Released PAYGATE AIR, the first world PCI DSS compliant specifications on Microsoft Azure.
2018
09

Provider certification obtained for 'PCI P2PE solution',
the first domestic case certified by QSA in Japan using in-house terminals.

12

Released a portable multi-payment solution, PAYGATE Station.
2019
02

PAYGATE Station became the first Android terminal in Japan to obtain PCI P2PE solution certification.
2021
05

Released PAYGATE Station L, the successor to the PAYGATE Station.
2022
05

Released Smaregi PAYGATE.